Originally published by The Huffington Post
A Honduran migrant who was reportedly separated from his wife and child near the Texas border last month amid President Donald Trump's zero tolerance policy on illegal border crossings was found dead in a jail cell from an apparent suicide, federal agents said.
Marco Antonio Muñoz, 39, was seeking asylum with his wife and 3-year-old son when he was taken into custody on May 11 near Weslaco, Texas, and separated from his family, causing him to snap, The Washington Post reported Saturday.
The guy lost his shit, said a border patrol agent, who spoke to the Post on the condition of anonymity. They had to use physical force to take the child out of his hands.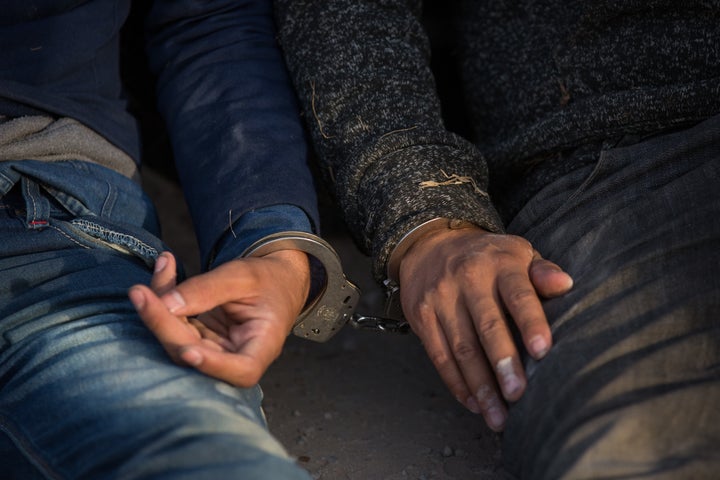 A U.S. Customs and Border Protection representative, in a statement to HuffPost on Sunday, described Muñoz as disruptive and combative and said that for his safety and the safety of others he was transferred from the Rio Grande Valley Central Processing Center, where he had originally been taken, to the Starr County Sheriff's Office.
There, he was locked in an isolation cell, the Post reported, where authorities said he killed himself two days later.
The Texas Rangers are currently the lead investigative agency into Mr. Munoz's death, CBP said.
Muñoz's wife and son were later released from Border Patrol custody, an agent told the Post. It's not clear where they were taken.
A representative for the Department of Homeland Security referred questions to CBP, which did not address the whereabouts of Muñoz's family when asked. The Starr County Sheriff's Office did not immediately respond to a request for comment.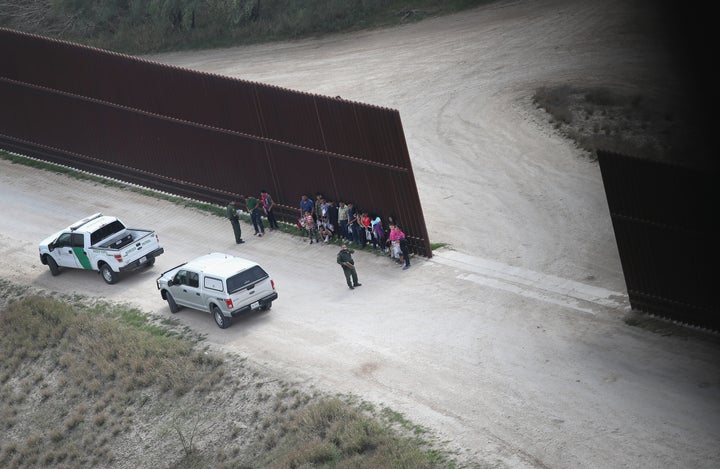 The United Nations Human Rights Office last week condemned separating migrant families at the U.S. border and called for authorities to immediately halt the practice.
Nearly 1,800 immigrant families have been separated at the U.S.-Mexico border between October 2016 and February of this year, a senior government official, who agreed to speak on the condition of anonymity, told Reuters last week.
The number of family separations sharply rose in recent weeks, largely due to new administration policies, the official said.
In April, U.S. Attorney General Jeff Sessions announced a zero-tolerance policy that mandates that anyone who illegally enters the U.S. or attempts to will be charged to the highest extent of the law.
Trump has blamed Democrats for the families' separations, claiming that the opposing political party created a law that requires children to be separated from their parents. No such law exists, according to multiple outlets.
All they have to do is call us, the president told reporters on Friday. And we'll draw a bill that gives us great border safety and security and it's fair. Because I don't like these children being separated from their parents, I don't like it, I hate it! But that's a Democrat bill that we're enforcing.
A number of Democrats, including Sen. Jeff Merkley of Oregon and Rep. Lucille Roybal-Allard of California, are making efforts to reverse the border policy.
California Sen. Dianne Feinstein, the senior Democrat on the Senate Judiciary Committee, introduced a bill on Friday that will put new limits on the practice.
Read more:https://www.huffingtonpost.com/entry/migrant-found-dead-in-texas-jail_us_5b1d499ee4b0bbb7a0de4771
http://move.unitedwestay.org/wp-content/uploads/2020/01/logo_UWS_trans.png
0
0
unitedwestay
http://move.unitedwestay.org/wp-content/uploads/2020/01/logo_UWS_trans.png
unitedwestay
2018-06-11 16:39:51
2018-06-11 16:39:51
Migrant Separated From Family At Border Found Dead In Texas Jail